Calabash Seafood Buffet
Myrtle Beach preferred seafood restaurant
All You Can Eat
AYCA – the easiest answer to "What's for dinner" question.
If you're looking for a delicious bounty of fresh seafood and other mouth-watering favorites, you've found the right place! We are proud to serve a huge variety of dishes, and that enthusiasm for flavor and quality has made us one of the most loved buffets on the Grand Strand. Come for a meal and devour an unlimited supply of more than 120 tasty foods, made fresh & just the way you like them. We want your dining experience to be a celebration of food, flavor, and fun. So come hungry!We've got something for everyone. Looking for a restaurant that has it all? Visit Crabby Georges for the best seafood buffet Myrtle Beach has to offer.
Fresh and delicious food is our specialty! No matter what your preference, we've got something for everyone. Succulent crab legs, raw oysters, prime USDA beef cuts, and tasty sides will keep you coming back for more!No Myrtle Beach vacation is complete without the chance to enjoy all of the delicious seafood you have been craving! We proudly serve fresh local seafood, cooked in almost every style possible! Whether you want crab legs, flavorful fish baked grilled, broiled or fried or crispy fried shrimp, scallops, or oysters to fill your plate, we've got what hungry seafood lovers want!
Seafood Buffet near you
Convenient Location
Crabby George's is located a few blocks away from the ocean front and just minutes away from Broadway at the Beach, Ocean Boulevard and Myrtle Waves Water Park. We have coupons available for small parties, early birds, and large parties alike. As if you needed another reason to come and enjoy our delicious food!
Open Hours
Our doors are open:
Monday – Saturday: a 2:00 PM
Sunday: at 12:00 PM.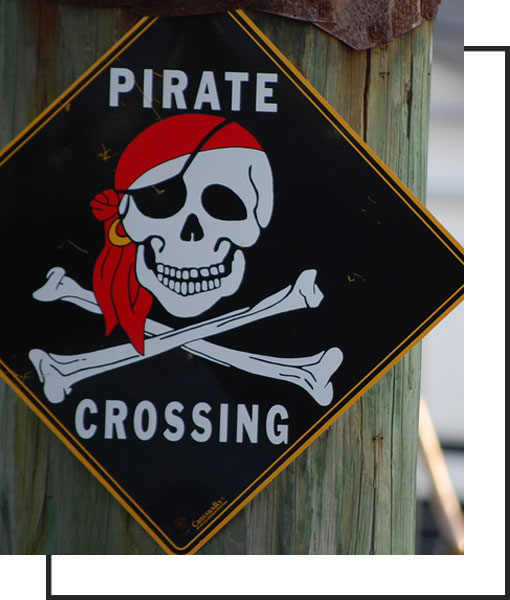 AHOY THERE' MATEY…
Welcome aboard Crabby George's Seafood Buffet. We've searched the 7 seas to provide you only the best Crab Legs, Oysters, Shrimp & other seafood offerings. We also have an excellent bounty of Carved Prime Rib, Porter House & Sirloin Steaks. Southern Fried Chicken, Okra, Shrimp, Scallops & many, many more.
Also, our Southern Fixing's to compliment your meal like Homemade Mashed Potatoes, Mac & Cheese, Cob Corn & all of your favorite side items. Fresh, Crisp Garden Salad Vegetables & Fruit, as well as a treasure trove of Cold Seafood Salads. And of course our Sweet Bakery of Cakes, Cookies, Pies, Banana & Bread Puddings.
You'll have an adventure as you set sail with our outstanding crew, dedicated to providing you with service & hospitality that you, Our Captain deserve. You'll enjoy our Pirate themed atmosphere at incredible prices that won't make you feel like you've "walked the plank". We look forward to seeing you soon, until then, Argh!!!
Check out our
Virtual Tour
If a picture is worth a thousand words, a Virtual Tour must worth a Million. Hit that button below for the true look and feel of our restaurant.